Queen Esther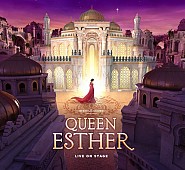 Today we head out to see the historical journey of how one person's bravery, saved an entire nation, Queen Esther! Following the show, dinner is at Shady Maple, Lancaster County's largest smorgasbord, featuring 200 feet of authentic PA Dutch cooking. Overnight is at Fulton Steamboat Hotel with a morning family style breakfast.
We will have fun at the Turkey Hill Experience before heading home, with an on-your-own dinner stop on the way.
Pricing includes deluxe motorcoach transportation, show tickets, dinner, lodging, breakfast and the Turkey Hill Experience.
Trip Details
Departing May 11, 2021
Returning May 12, 2021
Single Price: $349.00
Double Price: $294.00
Triple Price: $280.00
Quad Price: $272.00
Trip Type: Multi Day ToursDeparture Date: May 11, 2021Return Date: May 12, 2021
Choose a Trip Date/Time