2023 Thanksgiving Break
Thanksgiving Break Airport Shuttle service provided by Swarthout Coaches.
Cornell University Campus to Ithaca Tompkins International Airport
Please call Swarthout Coaches at 607-257-2277 to reserve your seat today. When you call, please indicate which trip number you would like to take, and also where you will be picked up.
$14 one-way, $28 round-trip.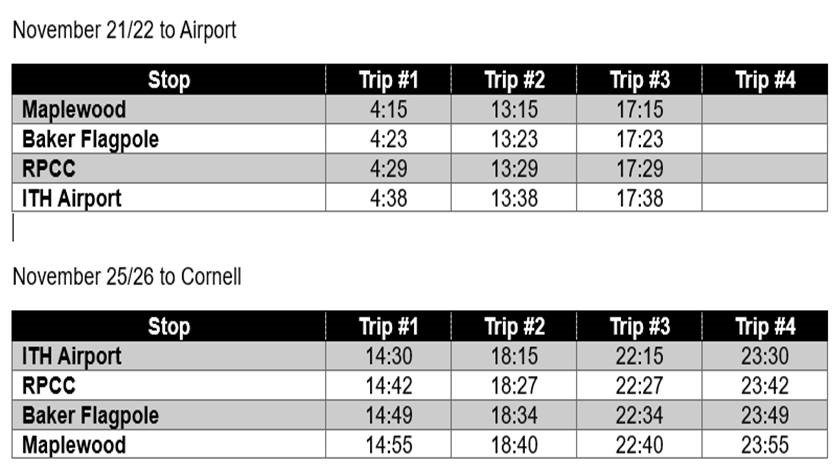 Trip Details
Departing Nov 21, 2023
Returning Nov 21, 2023
Single Price: $14.00
Trip Type: Student Thanksgiving TripsDeparture Date: Nov 21, 2023Return Date: Nov 21, 2023
Choose a Trip Date/Time