Waterloo Premium Outlets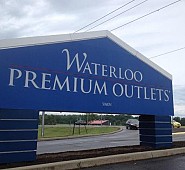 "Back to School" Shopping at Waterloo Premium Outlets
Special 70th Anniversary Pricing!
Today we plan on arriving at Waterloo Premium Outlets by 10:00am so you can spend the day getting your "Back to School" shopping done.
The outlet mall features the latest in Men's, Women's, and Children's clothing and accessories, as well as electronics, shoes, and housewares. Be sure to go to their website and sign up to be a VIP Shopper for additional discounts.
Trip Details
Departing Aug 22, 2021
Returning Aug 22, 2021
Single Price: $19.50
Trip Type: One Day ToursDeparture Date: Aug 22, 2021Return Date: Aug 22, 2021
Choose a Trip Date/Time